OUR MAIN AREAS OF EXPERTISE
We have a wide variety of Classes for adults and children. Featuring a Beginner, Advanced, Wedding and Rolled Fondant Cake Decorating Courses. Candy Demonstrations, Truffles, Gourmet Cupcakes, Petit Four and more.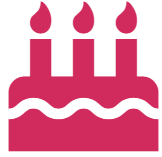 Merckens's Chocolates, Peter's Chocolates, Wilton, Fat Daddio's Pan Tips, Spatulas, Pastry Bags, Ingredients, Cutters, Custom Edible Images, Sprinkles, Licensed Character Cake Toppers, Candy Molds and More.
Take a look at some of our favorite recipes, and get great tips like "For a softer sugar cookie; Add 1 Tablespoons Honey."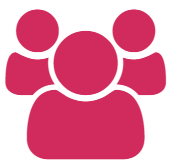 If you're into cookie decorating, cake decorating, or making chocolate confections as a professional or home baker, we have the products you need! Our customer service is top notch. We always take time to answer questions, give advice and encourage your creative edible vison. Whether it's a Smash cake, stenciled Christmas cookies, Chocolate Truffles or Hot Coco Bombs… We've got you covered and are here to help!